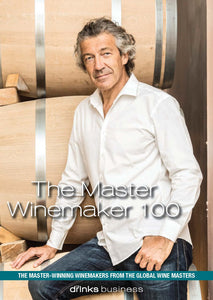 Our Master Winemaker 100 shines a light on the leading performers across our extensive tasting series, The Global & Wine Masters, as we profile the winemakers behind our top 100 wines over the past 18 months.
Taking in the producers of Master-winning medallists from across almost 20 competitions, this list celebrates those people making wine deemed outstanding enough to be declared a Master of its category.
Featured are the figures behind the products that a team of exacting judges have agreed are exceptional – the sort of wines that approach perfection, while providing immediate pleasure, even in the sombre setting of a professional blind tasting.